Verity clients are transforming supply chains using the power of inventory drones
Used by industry leaders who count supply chain excellence and customer service among their top priorities. INGKA, DSV, and Performance Team—A Maersk Company all choose Verity to enable their zero-error warehouses. Verity's solution powered by self-flying drones are trusted by clients in environments where failure is not an option.
From pilot to rollout. Every time.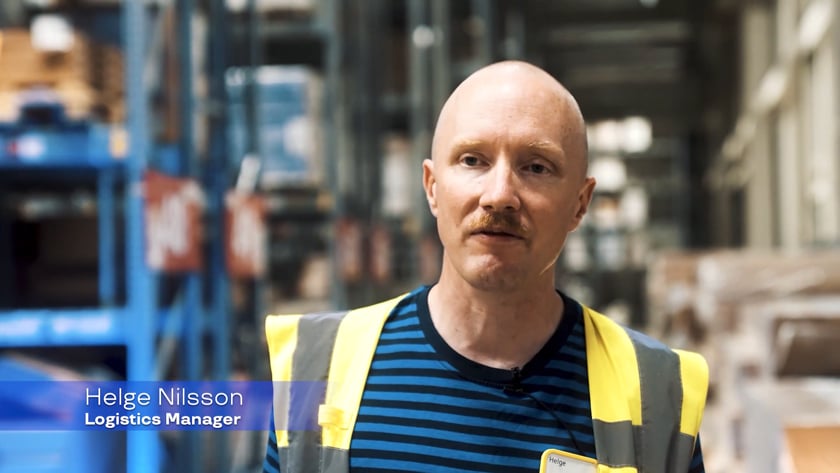 The world's largest furniture big-box retailer, INGKA is known for its modernist designs and eco-friendly simplicity. The company has extended that focus to the warehouse, implementing the Verity system to automate inventory tracking.
The INGKA team uses the Verity system to scan changed locations daily, avoiding accumulation of errors during the week. When the stores are closed on Sunday, the system complete a full, wall-to-wall scan of the racking areas. With accurate data on every pallet location and every empty slot, there are no more lost pallets, no more expedited deliveries, and no more customer service interruptions.
Key benefits: Inventory operations are optimized; self-service locations are replenished on time, every time; no more sales calls to the warehouse to confirm inventory availability at customer checkout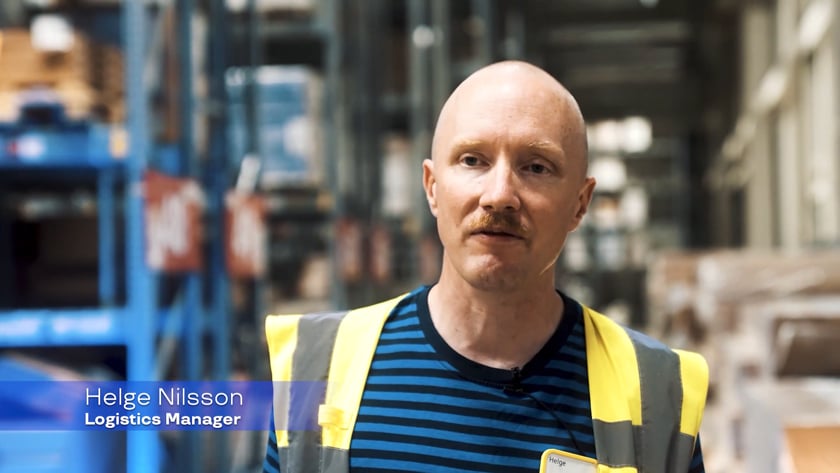 "Drones help us to optimize the inventory process leading to a more efficient and safe tracking in all the warehouses. Way to go team!"
Jesper Brodin, CEO of Ingka Group
One of the top 3PL providers in the world, DSV has over 6 million square meters of global warehouse space. Following the success of its first Verity implementation in Denmark, the company is now expanding use of the system across its distribution centers in Europe and North America to increase inventory accuracy and decrease labor costs.
Every weekend, DSV uses the Verity system to scan all empty slots, as well as 25% of the warehouse. A wall-to-wall facility scan is completed once a month. Though errors inevitably accumulate during the week, this scan cycle provides the insights needed to fix errors before they disrupt operations.
Key benefits: Fewer lost pallets; easier corrective action; greater productivity
"At DSV, we are seeing a number of benefits and strong KPIs, both on the economical and more on the qualitive side. Our goal was to reduce costs for inventory control, reduce labor costs, and assign our employees to more meaningful tasks. That's definitely something we have achieved."
Luca Graf, Head of Innovation, DSV
Performance Team – A Maersk Company
Performance Team – A Maersk Company installed the Verity system at its Miami, FL, warehouse to replace labor-intensive inventory checking with automated tracking using Verity's self-flying drones. The Verity system was integrated to Performance Team's WMS system and proved itself by automating the inventory process and identifying warehouse discrepancies, all while the facility was closed.
The success of the first installation led PT to plan a rollout of the Verity system across their US network of warehouses.
Key benefits: Zero-error warehouse, increased efficiency and productivity
"As an end-to-end integrator of container logistics, we are dedicated to deliver outstanding customer service around the clock. The Verity system enables us to deliver this value by automating inventory tracking in our warehousing. Using Verity, we are working toward a true zero-error warehouse to increase efficiency and productivity."
Erez Agmoni, SVP Innovation & Strategic Growth, Performance Team – A Maersk Company