Automated inventory management powered by self-flying warehouse drones
Like bees collecting pollen to make honey at the hive, Verity's self-flying warehouse drones navigate from pallet to pallet, autonomously collecting accurate inventory data on nights and weekends. Once the data is collected, the system distills that information into critical insights delivered directly to the user dashboard or existing warehouse management system (WMS). The results: shareable, actionable data and a zero-error warehouse.
Flexible enough to tackle every type of count—from daily location changes to wall-to-wall inventory checks—Verity's warehouse drones free up warehouse personnel to focus on more value-added tasks, while getting the job done right every time.
"Drones help us to optimize the inventory process leading to a more efficient and safe tracking in all the warehouses. Way to go team!"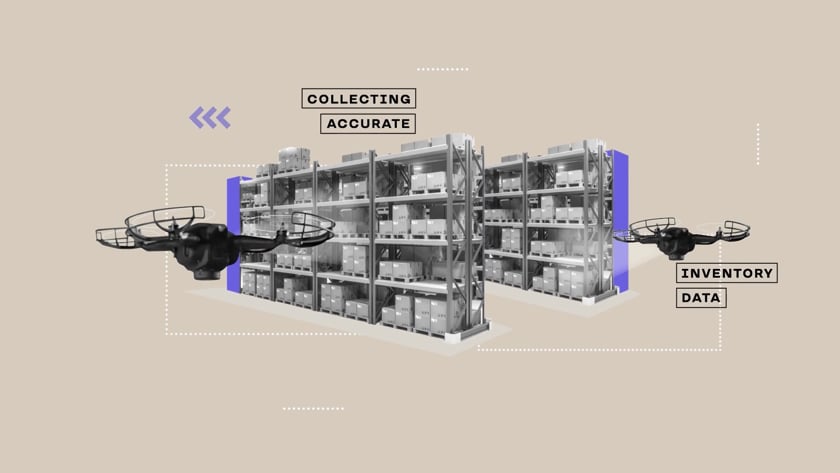 fully autonomous inventory checks
(and counting!)
Warehouse drones enable powerful analytics
Easy-access

to warehouse inventory data from anywhere via the Verity cloud

Empty location reports

to plan receivables before they arrive at the dock

Moved location reports

to eliminate placement errors before they disrupt operations
Real-time data comparison

with existing WMS inputs to uncover errors before they multiply

Photos of every discrepancy

to easily locate misplaced and mismarked inventory

Online scan scheduling

to check specific areas or the entire facility as needed